Tweet
Two articles with Photos and Video on Twylah
Video Overview of Beta Features for Twylah.com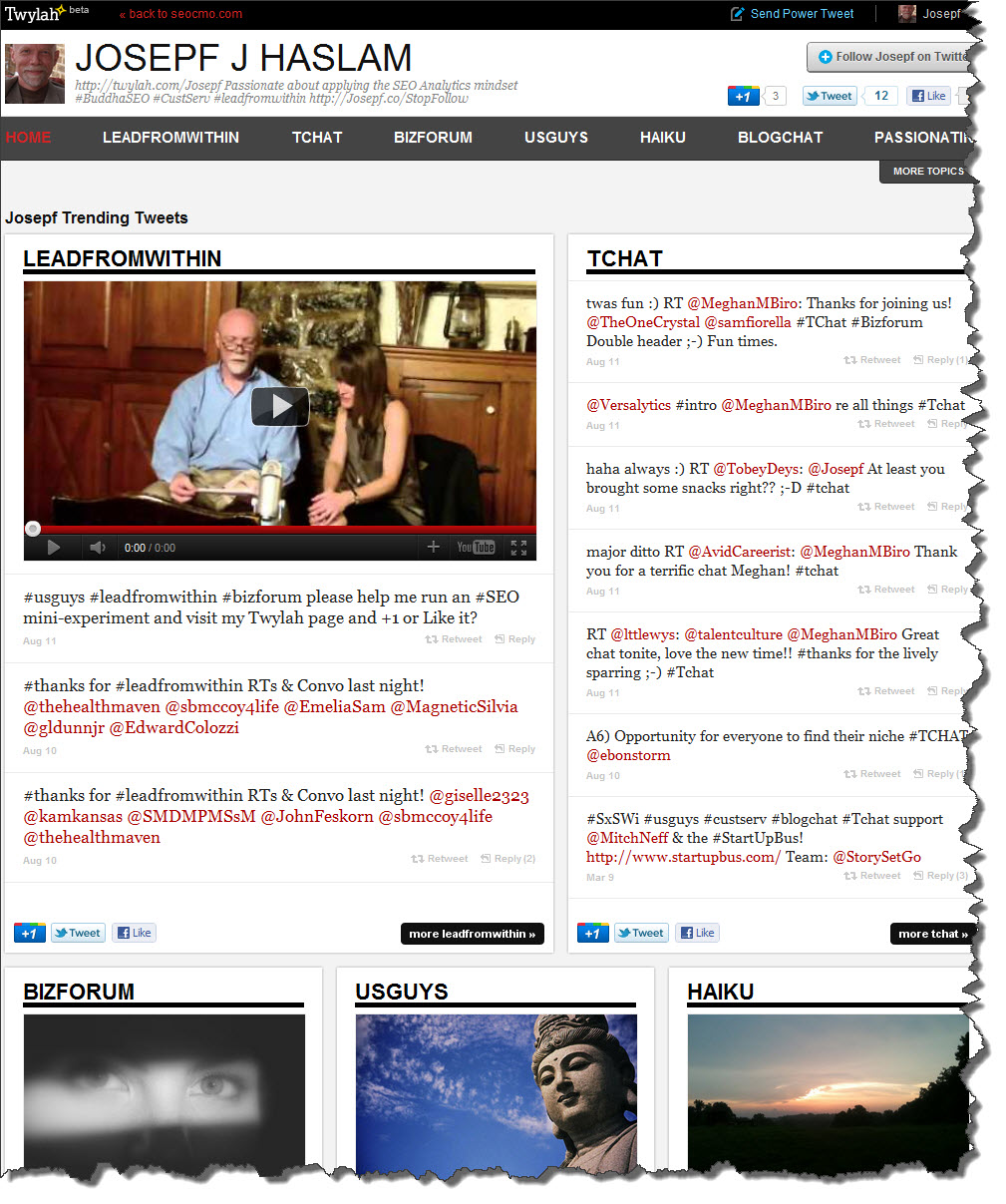 Twylah.com provides great Twitter Curation and Durable SEO for your Tweets!
Simply stated Twylah.com is the best way to curate your Tweets today. There are many current features and the road-map is impressive. Today you have the ability to "pin" certain topic categories to your main navigation. You can also "hide" topics that you do not care to make visible (ever do a #HaikuDeathmatch with @997Dave? nuf said).

There is also a feature called "Send Power Tweet" which will create a link reference to your Twylah Page automatically. This feature is great because once people see you Twylah page they usually love it! Another reference point is to Link to it off of your Twitter Profile (instead of to your Twitter profile!).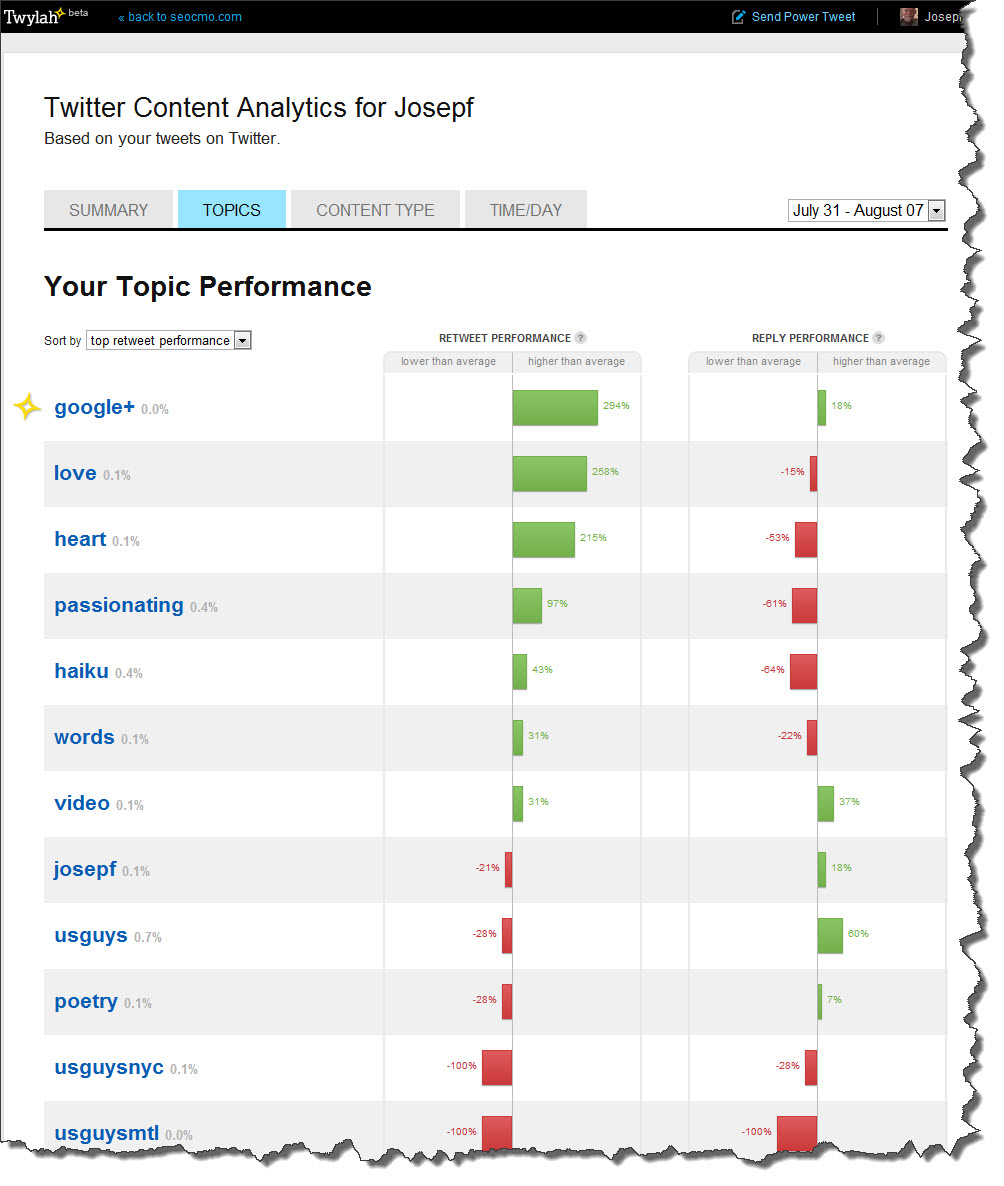 Twylah Analytics give you Actionable Insights to your Tweets!
Simple, easy to understand aggregated statistics allow you to refine your Twitter Strategy! The answer as to what you should do depends on your actual strategy. However, the beta metrics provide excellent food for thought and allow you to take action and experiment with your strategy!
Already have a Twylah page?  Beta Metrics are 2-3 weeks away from release.  Now Jonesing to get your own Twylah page?  Easy!  Surf out to http://Twylah.com and sign up!   There are additional cool features such as Custom Domain name and other secret features Eric said he'd kill me if I revealed.  Just remember the name of this blog for a hint or two.!
Enjoy!!!!  Any questions please ask below!  Want an expedited invite?  How well do you know me?!? 
Tweet