Tag Archives | Deathmatch
Which Twitter Management tool will win the DEATHMATCH? Vote and find out! Write in candidates and alternatives welcomed in comments!
Lack of acceptance is what killed Spoke in this Deathmatch vs Plaxo.
Josepf J Haslam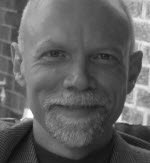 SVP Digital Marketing at JCPR
. Passionate about applying the SEO Analytics mindset to any and all Marketing efforts. Why? Because today's CMO needs to Metric and Measure everything to build enduring business benefits!

Social CRM for Business | free trial!

Feedburner Email Subscribe
Thank you for subscribing! Please feel free to encourage me to write you a blog article :)
Try Nimble for Free!