Tweet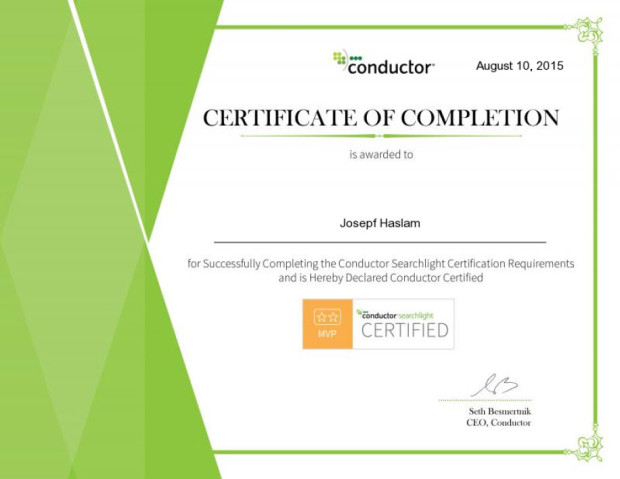 MVP Searchlight Certification
It is a testimony to how easy Conductor's Searchlight is to use and learn that I have never had any formal training, yet, I was able to pass the MVP Certification. I scored 96% with 24 out of 25 correct answers. I am disputing the one I did get wrong as all three answers I selected satisfied the criteria. I'll let you know what they say. Having used many different enterprise level SEO platforms I highly recommend Searchlight for its ease f use, highly intuitive nature, and excellent customer service.
If you ever want to talk with me about Searchlight versus Brightedge or any other SEO platform I'd be happy to chat with you. Connect with me through email at my name on gmail.
Official Conductor Searchlight MVP Certification link. Also a link to Searchlight's AllStar Certification.
Tweet