Tag Archives | Plaxo
Lack of acceptance is what killed Spoke in this Deathmatch vs Plaxo.
Deathmatch: Spoke vs. Plaxo.  May the best online contact manager win. Spoke.com has recently gotten some buzz in the Social Media world as worth taking another hard look at vs. Plaxo. Both Plaxo and Spoke are Web Based Applications that can also integrate into MS Outlook to help you manage and organize contacts.   As we [...]
Josepf J Haslam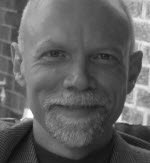 SVP Digital Marketing at JCPR
. Passionate about applying the SEO Analytics mindset to any and all Marketing efforts. Why? Because today's CMO needs to Metric and Measure everything to build enduring business benefits!

Social CRM for Business | free trial!

Feedburner Email Subscribe
Thank you for subscribing! Please feel free to encourage me to write you a blog article :)
Try Nimble for Free!